The Half Moon Bay Downtown Association is pleased to bring you the inaugural Half Moon Bay Wine & Jazz Festival, featuring California wineries, nationally-known jazz artists, and local eats – all on Half Moon Bay's charming and historic Main Street – an amazing destination on its own! Come join us for this fun event!
Attendees will receive a commemorative wine glass and tasting tickets which can be redeemed for tastings from the wineries. Beer and food will also be available to purchase at the event.
Honoring Bobby Hutcherson
Jazz great Bobby Hutcherson called the Half Moon Bay Coastside home for over 40 years. This inaugural Wine & Jazz Festival honors his legacy and memory with a musical tribute. We're also pledging up to $35,000 in scholarships and grants in Bobby's name for the benefit of local arts programs and students.
Featuring California Wineries
The Half Moon Bay Wine & Jazz Festival features only California wineries. We believe some of the best wine in the world comes from California, and we hope you'll come sample them for yourself. Wineries scheduled to pour at the event include:
Music Schedule
11:30am – HMB High School Jazz Band
12:20pm – Bobby Hutcherson Tribute Band
1:30pm – Marcus Shelby Quintet
2:40pm – Paula West
(all times are approximate)

Paula West
JazzTimes called Paula West "the finest jazz-cabaret singer around," and we have to agree. Ms West is known for her powerful contralto voice and for her nuanced interpretations of an eclectic selection of songs ranging from jazz standards to rock and folk classics.
Marcus Shelby Quintet
Bassist, composer, and educator Marcus Shelby needs no introduction for Bay Area jazz fans. Currently, Shelby is the Artistic Director of Healdsburg Jazz and an artist in residence with the Yerba Buena Gardens Festival. We're thrilled to have Mr. Shelby bringing his Quintet to Downtown Half Moon Bay.
Tribute to Bobby Hutcherson
Bobby Hutcherson, widely regarded as the greatest jazz vibraphone player of all time, was a long-time resident of Montara, and this year's festival is dedicated to his legacy. The talented group of musicians bringing Mr. Hutcherson's music to Half Moon Bay include:
Joe Gilman (Piano)
Erik Von Buchau (Vibraphone)
Jacam Manricks (Saxophone)
Aaron Smith (Trumpet)
Kerry Kashiwagi (Bass)
Barry Hutcherson (Drums)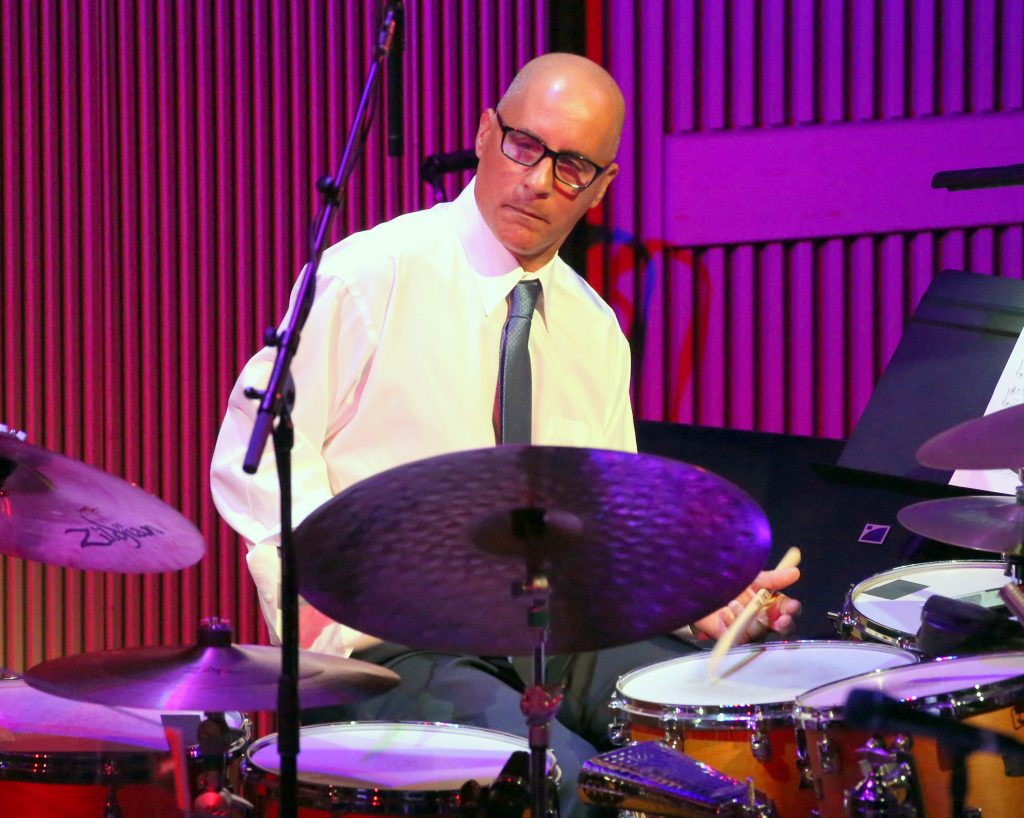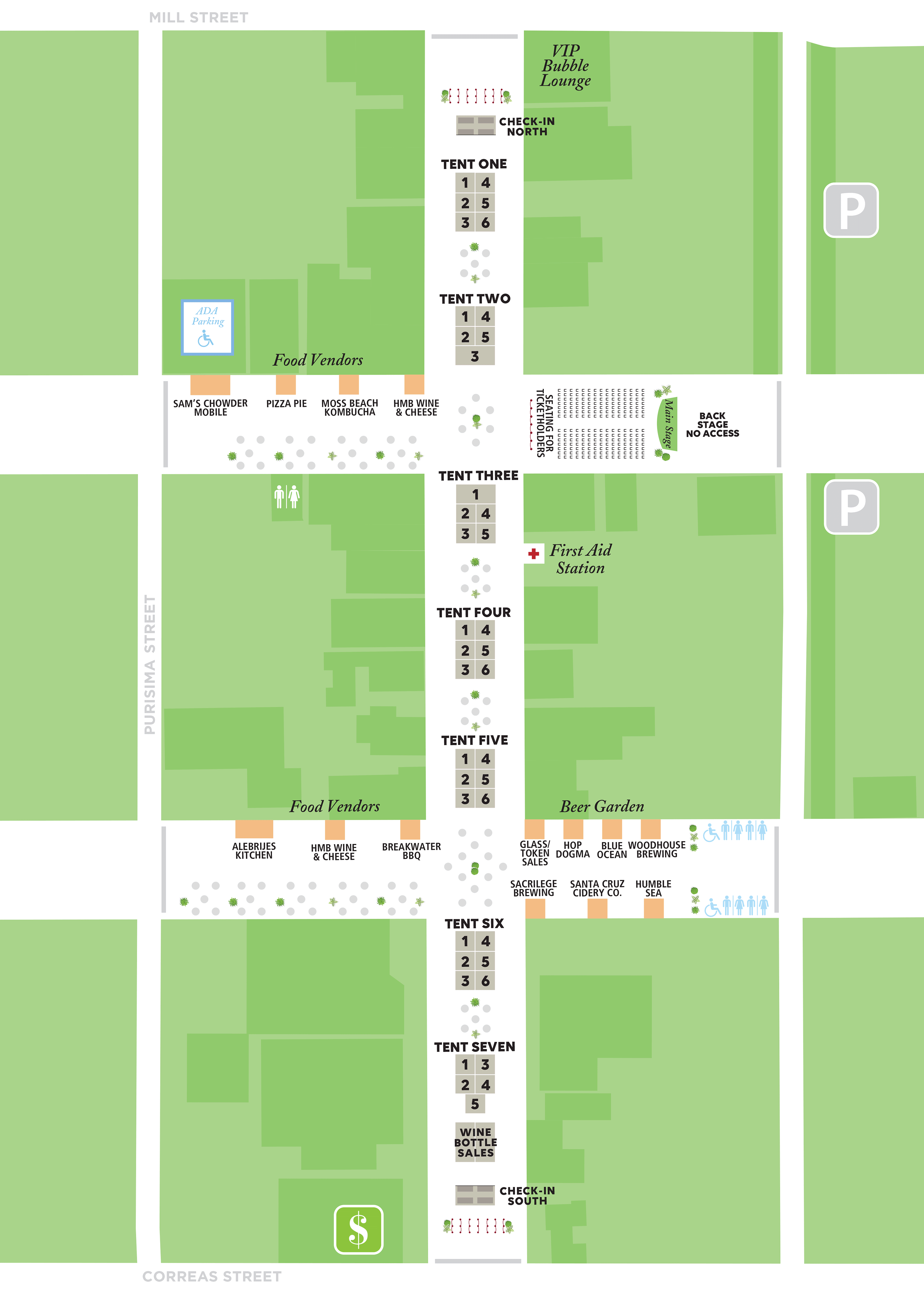 Parking and Transportation
We encourage attendees to use public transportation whenever possible, consider carpooling with other attendees, and have a designated driver if you're going to be tasting wine. If you're bringing a car, the closest public parking to the event is on Johnston Street and Purisima Street, which run parallel to Main Street, just one block away. A full guide to public parking in Downtown Half Moon Bay is available online here.
Food court
With all of that wine tasting and music, you're going to get hungry, so we've assembled a food court where you can purchase food from some of our favorite local eateries. Half Moon Bay Wine & Cheese Company will be serving charcuterie plates, Sam's Chowdermobile will be there with fresh seafood, and Breakwater Barbecue is serving up American craft barbecue. Alebrijes Oaxacan Kitchen will treat us to a taste of Oaxaca, and Pizza Pie will have slices of their specialty pizza and homemade pies .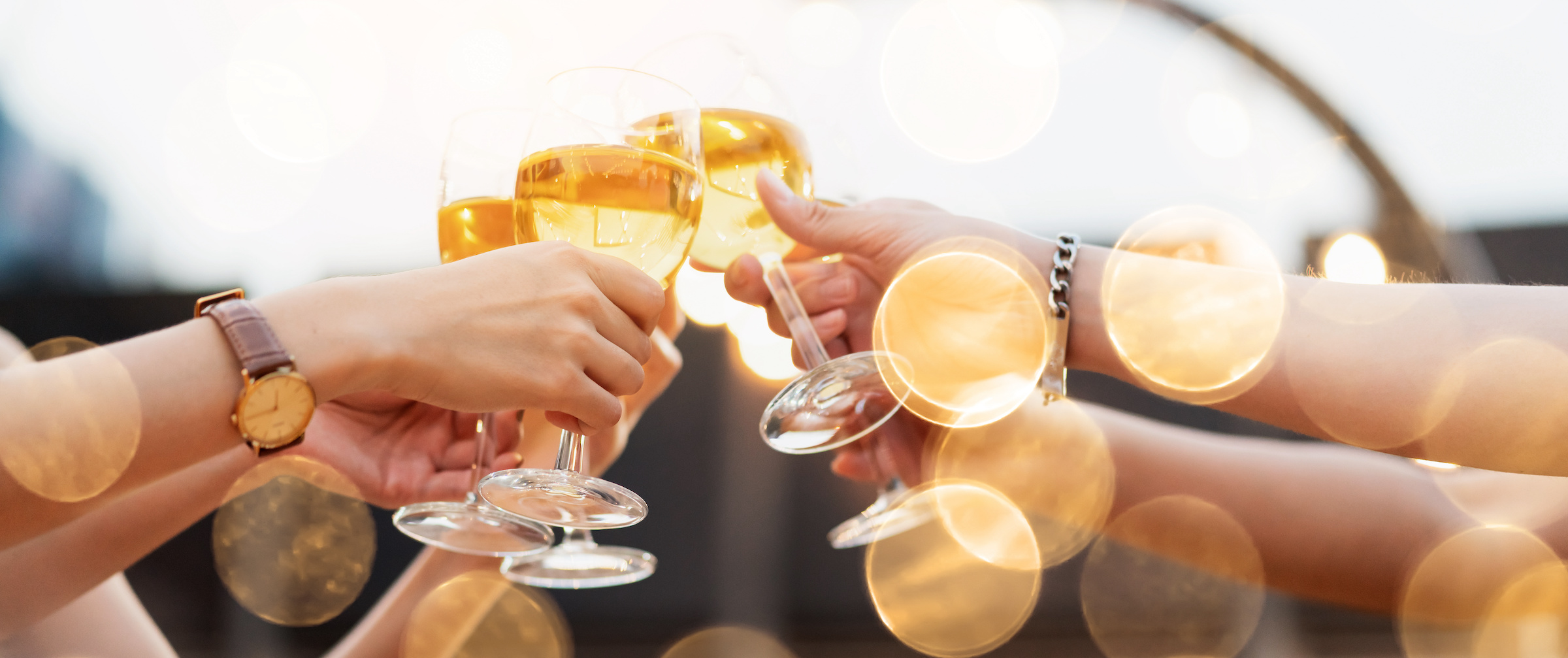 Upgrade to a VIP Experience
The VIP lounge experience at It's Italia's beautiful Italian Villa-style restaurant & fireplace courtyard includes a curated, highly selective sparkling wine tasting paired with exquisite appetizers, including seafood, cured meats, roasted vegetables, freshly baked flatbreads and focaccia, and other delicious artisanal faire from the California coastside, as well as fresh, locally- grown cheeses and produce.
On the villa-style courtyard, there are fireplaces, fresh air and lounge furniture on which to rest, relax and chat with friends. It's Italia will also host Italian sparkling waters, espresso, sweets and access to the no-host bar for cocktails and spirits.
Bring your best friends and make the Half Moon Bay Wine & Jazz Festival a luxurious, day-long outing. VIP guests will enjoy early access to the lounge and restaurant restrooms before the main event starts, and may come & go throughout the event until 4:00pm, which makes for a truly luxurious addition to an already-fabulous Half Moon Bay Wine & Jazz Festival experience.
VIP ticket price of $225 includes general admission to the main event.
The Half Moon Bay Wine & Jazz Festival is made possible by the generous support of our community partners.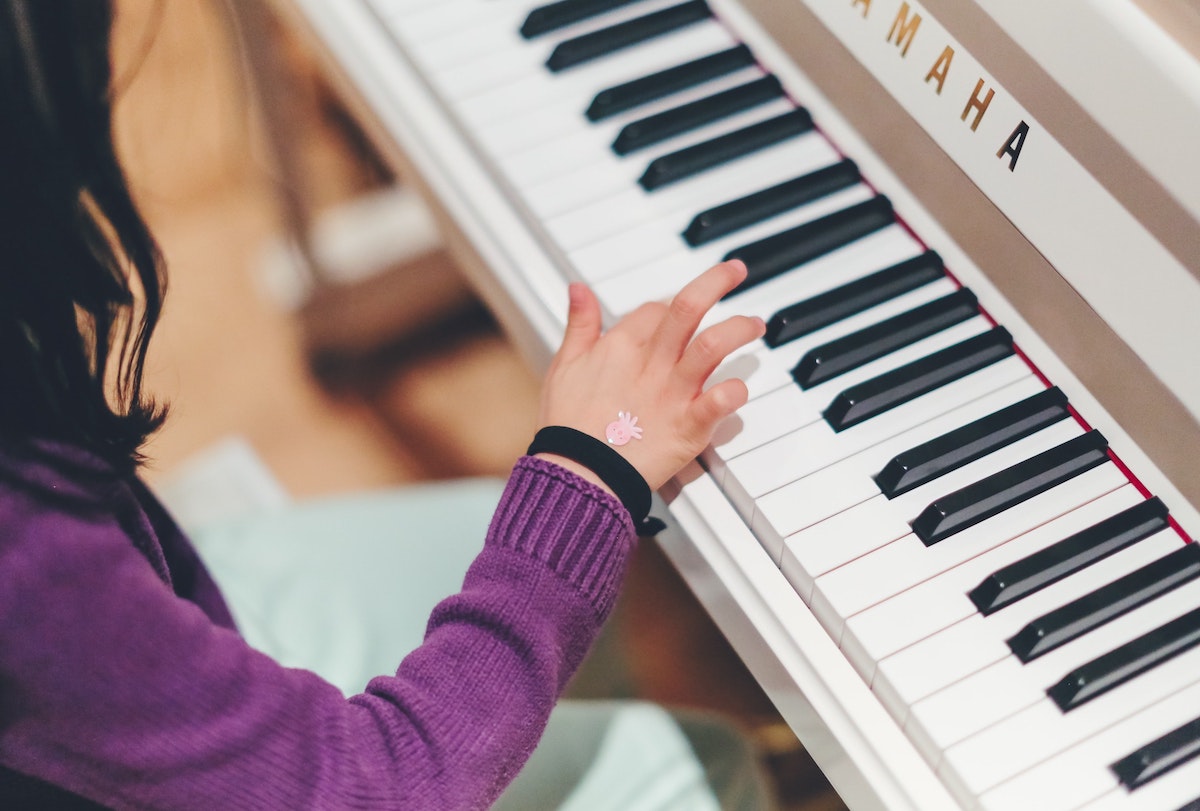 Benefitting Arts Education
Art of all kinds is immensely important to our communities and especially our children. A portion of the proceeds from the Half Moon Bay Wine & Jazz Festival will benefit arts education at local schools, with funds earmarked for five $5000 scholarships for students pursuing a degree in the arts, and another $10,000 to help fund music programs at local schools.
Attendees must be 21 years of age or older. Please be prepared to show a valid photo ID at check-in.

Public Health Notice
The Half Moon Bay Wine & Jazz Festival strongly recommends attending group events only when fully vaccinated. If the California Department of Public Health continues to recommend specific measures for large outdoor events as of May 15th, 2022, we intend to comply with those recommendations. Those measures may differ from current recommendations. By entering the festival, you acknowledge that you assume any risks associated with attending the event, including but not limited to a risk of injury or illness. Do not enter if you have a cough or fever.
Participating artists and wineries are accurate to the best our knowledge, but in today's rapidly changing environment, they may be subject to change due to circumstances beyond our control. In the event that changes become necessary, this page will be updated as soon as possible.